Ten years ago nearly all of the podcasts in my iTunes folder were a mix of on-demand forms of existing terrestrial radio programs and independent productions. No longer shackled to the choices incurious local program directors, I had the ability to discover completely new voices from both the professional and amateur audio realm. It was intoxicating.
For a little more background, keep reading. Skip to the jump for a list of some of my favorite networks and show recommendations.
While on demand terrestrial radio as well as amateur and independent podcast choices still exist, much has changed. Today most of the podcasts in my favorites folder are part of a podcast network.
In this screen shot you can see that podcasts from Grantland, the CBC, Infinite Guest, Panoply and Gimlet Media are listed. Five podcasts from a folder of dozens isn't hard proof of much but it does illustrate my point.
A decade ago this wasn't a thing.
So are these networks making an impact? Sure. Networks are populating the iTunes and Stitcher's top 100 charts. A quick glance at genre charts for sports show ESPN's Grantland and PodcastOne shows dominating the top of the chart. Arts, Science, Technology, Comedy, TV & Film genre top 40 lists all have network representation there as well.
But networks aren't muscling out terrestrial radio and independent podcast productions completely out of the top 20 yet. Could that change in the near future? It's possible.
Check out The Timbre's round-up of podcast news. It's all about the business of podcasts. Business is booming. And the scale of networks have the ability to be a game changer in making advertising dollars scale as well.
I'll give you an example of how things could gradually change. WNYC, a public radio affilliate station in New York City, has two shows (Freekonomics & Radiolab) in the top ten of the iTunes charts above. WNYC is, of course, a terrestrial radio station but they also have their own podcast network. Some of their radio shows have podcasts–episodes that do not play on the airwaves. Others were former inserts in their radio hour that now stand alone as a podcast. WNYC isn't the only public radio station that does this.
We may get more into that subject later in another blog post. WNYC is one of the most successful at it and we could begin to see local commercial radio stations commit to this kind of programming or structuring their current programs to allow for well produced podcasts. iHeartMedia's The Breakfast Club already spins off their radio interview segments as video content for Revolt TV. Their interviews are highly entertaining, timely and I would certainly subscribe to it in audio podcast form were it available. An argument could be made that it'd crack the top 10 charts and stay there and it could be among the first "Urban" programs to achieve this.
We'll move on now but for comparison purposes, screenshots of Stitcher's top 20:
So are we seeing a change? I'm not sure. What podcasts are you listening to? Are any of them a member of a podcast network? I'm going to run down a quick list of some of the networks and podcasts that appear on my own playlist. Feel free to add more networks in the comments.
About: Veteran This American LIfe producer/reporter Alex Blumberg has struck out on his own to create a startup podcast network. Their goal is to make high quality narrative audio and they're off to a good start with Startup and Reply All.  Both Startup and Reply All consistently rank among the top 100 on iTunes.
Listen to:
Reply all is a show about the Internet, its culture, how we use it and the stories therein. PJ Vogt and Alex Goldman host and they're public radio vets that used to host TL;DR, a spinoff of WNYC's On The Media. Their version of TL;DR was very good and they've grown in scope since creating Reply All. This show doesn't just chime in on the latest happening, news peg or meme. They dive in by mining the personal narratives of actual people during each show and explain how an app or a portal or a method of using a device can help define one's life. Turns out that it can be a burden, a blessing, a curse, an opportunity. Reply All finds out why. You're taken into the nooks of unknown worlds.
About: Slate's new network of podcasts, anchored by familiar pods like The Gist.
Listen to: 
This recommendation is going to be odd: I like the show, I LOVE the show extras. About race is hosted by authors Baratunde Thurston, Raquel Cepeda and Tanner Colby. They take on the impossible job of deciding on then discussing the hottest takes of American race relations moment. During the regular podcast the hosts take turns swinging at a measured and remarkabley conversational-sounding round-up on the topics of the day. It's lucid, it's thought-provoking and sometimes it can get a bit turbid. Then there are the B-sides. The B-sides are show extras presented as an additional episode. The hosts answer listener questions and comments about previous programs in the form of a free-flowing back and forth. It's fantastic stuff.
About: Mostly Hip Hop generation or "urban" programming. People often ask where's the love, the earnest coverage of black hosted, co-hosted, produced or owned podcasts. There are some on most of the networks listed here and many are well done. But few chart on iTunes or Stitcher's top 100. That fact, in my opinion is due to a number of things but this network, which has managed to chart one program, proving people wrong. That show is The Read. But there are other popular shows here. I'll mention one below.
Listen to:
The Combat Jack show is hosted by former entertainment attorney Reggie Ossé. Because of his deep ties and insider knowledge of the music industry he's able to score candid interviews with the likes of Chuck D, Fab Five Freddy, pop culture figures like ESPN's Bomani Jones and Central Park Five case survivor Raymond Santana. Coming from an authentic Hip Hop point of view with a lawyer's wit, Ossé is able to plum the depths for truths in long-whispered rumor, misunderstood and inaccurately chronicled history. If you love Hip Hop it's worth a listen.
About:  Radiotopia is the Public Radio Exchange's podcast network. It's anchored by the public radio world's darling 99% Invisible. There's a lot of talk about Serial, the wildly popular This American LIfe spin-off, having changed podcasts forever. Serial is a great program and 80 million downloads are real numbers. But we have to remember that 99% Invisible began as a local public radio segment. It then grew in staff and in length due to a series of successful Kickstarter campaigns based off of popularity found outside of that local station, outside of the public radio infrastructure. It self funded. It grew and then successfully self funded again because it is incredible radio. The ideas, the narratives, the execution, the sound design are top-notch. The entire Radiotopia network is modeled on that approach to narrative audio. It also successfully self funded itself as well as multiple podcasts. Hosts went from producing podcasts as a hobby to doing it professionally, with benefits. There are professionals working in public radio that don't get benefits–for years at a time. The revolution, it can be argued, started here.
Listen to: 
It is nearly impossible for me to pick one program from this network. So I'll tell you why I choose Love + Radio.  As a radio professional, as someone who has produced and hosted podcasts of my own, this hits every mark. The narrative angles and depth are rich and unique. The sound production is pristine, complex and lush. That's pretty much par for the network but understand that this show was produced on a shoestring budget for a long time and it's always been this quality. Love + Radio is one of the few podcasts I can recommend to people coming from all kinds of backgrounds, taste preferences and listening settings and know they'll be satisfied.
About: WNYC is a public radio affiliate in New York City. As explained earlier, some of these shows are repurposed radio inserts or segments that grew into something new. Others are podcast-only and some are radio shows with podcast-only episodes and more.
Listen to: 
The Sporkful is hosted by TV personality and author Dan Pashman. This show describes itself as not being for foodies, It's for eaters. That statement is a manifesto of sorts. This manifesto snakes through the series in genial but unapologetic challenges for his guests each episode. What  defines a wrap? What constitutes a sandwich? What is the plural form of Cracker Jack? Pashman and company wrestle with these ideas, audibly smiling with each parry and feign. His love of language propels this James Beard Award  (food and food journalism/writing awards) nominated podcast. You'll laugh, you'll learn.
About: Sound works is a venture from Public Radio International (PRI). PRI is an established producer and distributor of public radio programs. Soundworks is their podcast-only project. The fact that the project exists shows how interested media companies are in having a presence in the space.
Listen to:
One with Farai. Hosted by former NPR News and Notes host Farai Chideya, this podcast describes itself as: "A podcast about how visionaries integrate life, work, and passion." It doesn't disappoint. Each episode is a dive into the thoughts of towering figures of science, the arts and academia. There's a segment at the end of each show Farai calls "exquisite" where the episode guest is allowed to ask one question of the next episode guest. Neither are aware of what the question will be or who the next guest will be. Where that leads is always fascinating to me. What we get this pod is a what we missed when News and Notes went off air: great conversation, even better information.
About: Art Beats & Lyrics Radio or AB+L Radio is the brainchild of Jabari Graham. Jabari is also a co-founder of the umbrella AB+L brand of events where art and music are blended together. An example would be live performances within gallery spaces. It's easier to understand if you see it. But the Internet radio station is a reflection of that idea of blending arts sensibility with music. Each show airs on this independent Internet-only radio station located in Downtown Atlanta. But they also are distributed as podcasts on SoundCloud.
Listen to: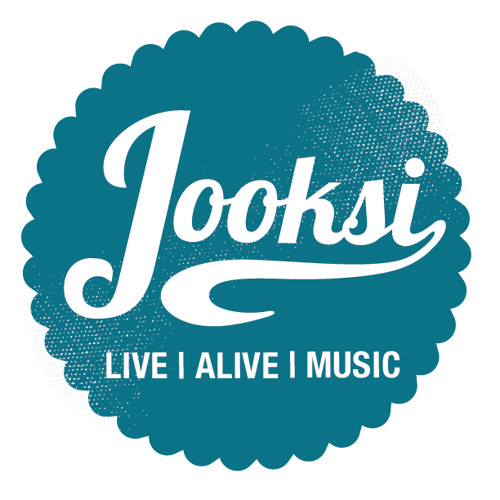 Jooski radio is hosted by Dr. Fredara and Improv! and they dive into the history, the future and present  pantheon of soul music they way you'd expect an Ethnomusicologist and a music nerd pairing should. It's a talk show, it's a music radio show and it is well produced. There are more than a few shows on this network I find valuable but this one stands out in its consistency. Full disclosure: I used to host a show/podcast on this network. The fact that I'm still mentioning it in this list after we've parted ways is a testament to the value here.
About: Maximum Fun is a network put together by noted burrito fan and San Franciscan Jesse Thorn. While I'm not clear on if being a burrito fanatic and a native bay-area denizen is a redundant concept, I'm sure that this guy is funny. And he knows how to put together a show. He's the host of public radio's Bullseye (formerly known as The Sound of Young America) where he interviews creatives. That show can be incredible when Jesse and the guest are in lockstep. But that's not the show I'm going to recommend. It was hard to choose just one but in the end I had to go with Judge John Hodgman.
Listen to:
Judge John Hodgman is a show where humorist John Hodgman holds court for listeners personal issues, gripes with a second party. The plaintiff and defendants air it out as Hodgman holds court with the help of his snarky bailiff played by Jesse Thorn. It's funny in an unexpected sucker-punch kind of way. I really wanted to work in the infamous Mac vs PC commercial series that you may recognize Hodgman from. I failed.
Honorable mention: ESN.fm, Earwolf, PNC Radio, TWiB, Infinite Guest, Grantland, Buzzfeed, The New Yorker, Relay.fm, Play It, Sideshow and PodcastOne, which is a distribution platform.
*AB-L Radio functions as both a streaming Internet Radio station and a podcast distribution network. They offer their radio shows as a podcast after their initial netcast.
**I'm not sure Maximum Fun is technically a network.
***UPDATE***
Should have included Nerdist. I don't listen to any Nerdist podcast right now but they're doing their thing. TWiT is another glaring omission. Their founder is on the banner of this blog.